Protection from UV rays is a must, like we apply sunscreen to protect body, we should wear sunglasses to guard our eyes. While choosing sunscreen is easy, choosing sunglasses requires complete knowledge on consumer end. Here is our 5 step guide to help you in choosing the best sunglasses.
Sunglass Frame Sunglasses are now a vital accessory for everyone, they can instantly transform a simple attire into a fashionable one. It is therefore very important to choose a frame that compliments your face shape; like if your face is round, then you should choose a rectangular or square sunglasses and vice-versa.
UV Protection People often give importance to style than UV protection, whereas both are equally important. Therefore make sure you choose a pair that you like and that not only complements your face shape but also provide 100% UV protection from all UVA, UVB and UVC rays.
Polarized Lenses Polarized Lenses help in eliminating the glare from the Sun's reflection that bounces off from surfaces like snow, water etc. People who are sensitive to glares, or those who enjoy water sports and other activities like driving, golfing should wear Polarized Sunglasses for glare-free vision.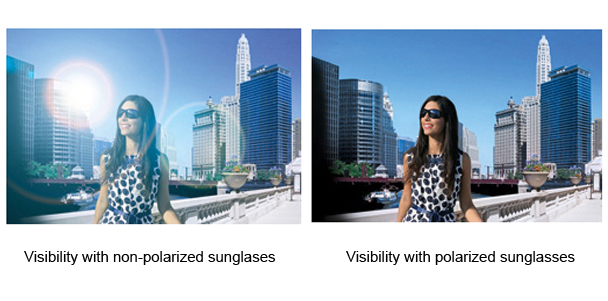 Frame Material Frame Material can be broadly classified as Metal, Shell and Titanium. Metal frames like Aviator sunglasses have always been popular, currently shell frames like wayfarer sunglasses are also a popular trend. Titanium frames are ultra-light and are highly recommended for people who are involved in sports or lead an active lifestyle. For more information about .
Brand and Price Good sunglasses are available in various price ranges and brands. Benefit of  is firstly the very obvious branding, brand name or logo on temple(side/arm) and second benefit is lens coating.
Branded sunglasses have various coatings like water repellent among many. Also branded sunglasses are made of good quality material and give wearer an instant confidence. Whereas if you are not brand conscious, then check for all the above four qualities in sunglasses and buy them. This was an easy 5 step guide to help you in choosing the best pair of sunglasses for your eyes. Make sure you consider all of them while buying your sunglasses. Beat the Sun in style!