Contact lenses have become quite popular today and many people are choosing them over their regular spectacles for daily use. One of the main reasons why contact lenses have become popular is that they are easy to use, comfortable and moreover, great for the wearer's appearance. Believe it or not, spectacles do add a new dimension to the wearer's appearance and contacts can give back that unadulterated look back to the wearer.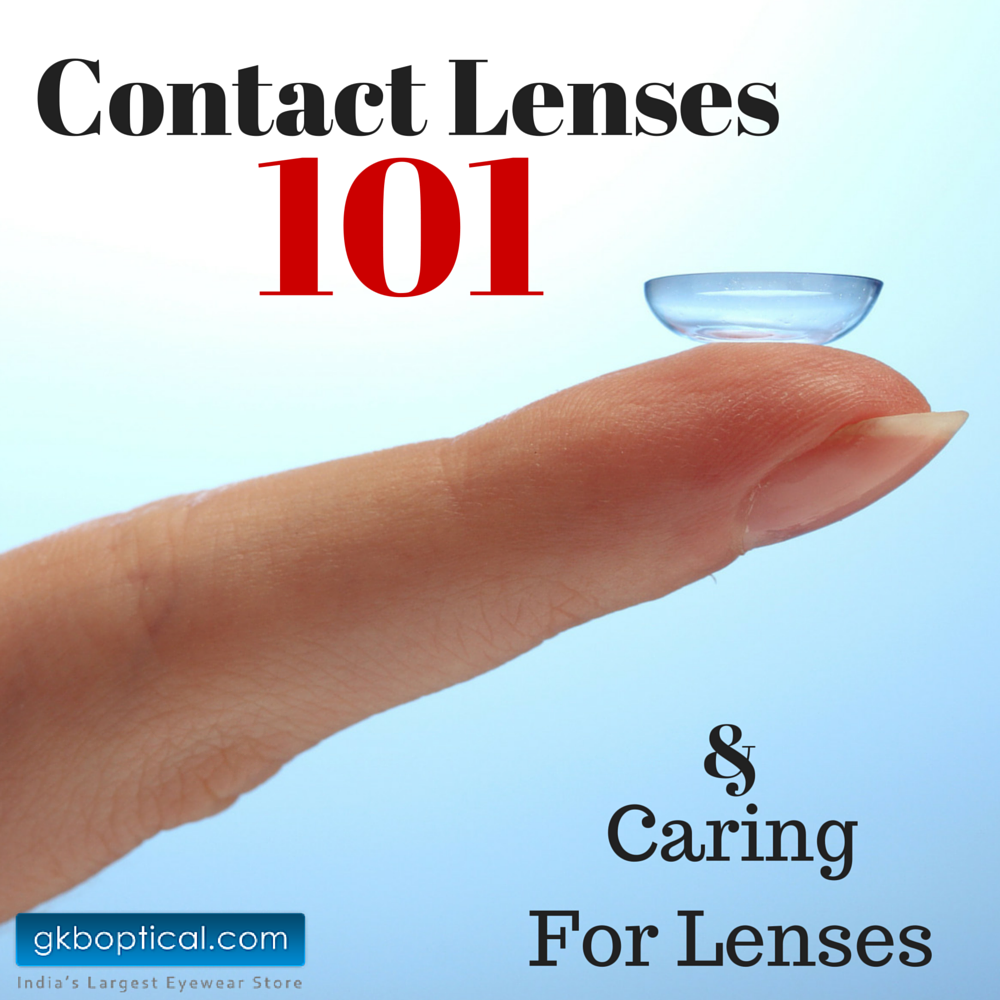 But with so many variants available in the market, a prospective buyer might feel baffled at the choice. Many people are scared to put contacts in with many misconceptions that are formed due to less or no information about how a contact lens works. Here are some useful short facts to help a prospective buyer feel more confident while purchasing a new contacts or even the first contacts.
There are many types of Contact Lenses and they differ not only in the composition they are made of, but also in the tenure of their use, the comfort level and even appearance. Contacts are basically thin disk like shapes made out of silicone or special plastic. These disks are worn over the lens of our eyes and they float over the surface. These floating lenses move with our eyes and provide vision correction or add to the aesthetic appeal. They are also handy since there's no added weight over your nose or temples/ears like when you're wearing spectacles. These are unbreakable, scratch less vision corrector that do not fog up or break on impact. They are really great choice for daily spectacle wearers and with a bit of patience can become your daily vision corrector. Here are the different types of Contact Lenses Available:
Rigid Gas Permeable (RGP) Lenses : Made of plastic, these lenses permit oxygen to reach the eyes and are great for extended use. These come in yearly versions and are relatively easy to take care of. These lenses are worn over the centre of the eyes and are less flexible than soft contact lenses. These offer excellent vision and are great for most types of vision correction. But disadvantages include greater adaptation period than soft contacts , the chances of debris getting stuck under the lens and in between the eye and the lens. Also these can slip off from the centre of the lens easier than the other types of lenses.
Daily Wear Soft Contact Lenses: These lenses are made of soft flexible materials like plastic or silicone hydrogel that allows oxygen to pass through to the eyes. These contacts are relatively expensive and have to be disposed daily so there is no need for daily care. These lenses offer great comfort but can get damaged easily. The vision correction is not as great as RGP lenses and are available in tints, bifocals and are great for active people.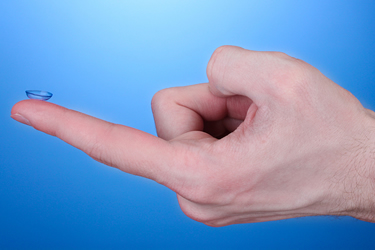 Monthly Wear Contact Lenses: These are mostly made of plastic or soft silicone hydrogel that permits oxygen to reach the lens surface. With a minor adaptation period and the ability to wear them for 30 days, monthly lenses are one of the most popular lens variants. These are available in a wide range of prescription strengths and can be worn easily without a problem. Daily cleaning is necessary to keep the lens debris free and virus free.
Colored Contact Lenses: Colored contact lenses are soft contact lenses that alter the color of the iris and also may offer vision correction. These are mainly worn for aesthetic purposes and is usually available in Yearly, Monthly or daily versions.
For a first time contact lens wearer it's essential to get their eyes checked properly and then decide upon the type of contact lenses they want to opt for. A medical practitioner can be the best person to ask all your questions regarding contact lens. There are also Single vision, bifocal, multi focal, toric and cosmetic lenses available for the wearers. If you're a spectacle wearer and need vision correction all day, a yearly lens can be a great option. For those who want to keep their contacts debris and virus free and lessen your chances of eye problem you can choose monthly or best option would be to choose daily disposable lenses.
 Disadvantages Of Wearing Contact Lenses :
The main disadvantages of wearing contact lenses on a daily basis is the increased chances of damaging the natural eye surface. Lenses can sometimes get contaminated by viruses and debris and can cause eye problems. Also dry eyes, itching, redness and watery eyes can be associated with the over-wearing of contact lenses. To enjoy the best vision, it's necessary to take care of your lenses on a daily basis if you're using any lenses except daily disposable lenses. Also sleeping with contact lenses on is also discouraged (Not if it was advised by a medical practitioner).
If optimal vision correction is your requirement, then choose RGP lenses that can offer the best vision correction, since daily and monthly lenses are not as efficient in vision correction.
~Powered By GKBOpticals