Ordering Eyeglasses online has become so easy now, with numerous online websites and a large collection of eye frames to suit a wide range of requirements, it's quite easy to place an order for your eyewear online. But many people still face confusion and problems while placing an order for their eyewear. For many their online eyewear, the shopping experience is not a happy one. But if anyone follows some basic steps to purchase the perfect eyewear online- it's an easy option. Here are the steps, we want all online eyewear shoppers to keep a note of while selecting their newest eyeglasses online.
The Basics of Online Eyeglasses Shopping:
What To Keep in Mind While Ordering Eyeglasses Online
Choose Frame Shape & Design: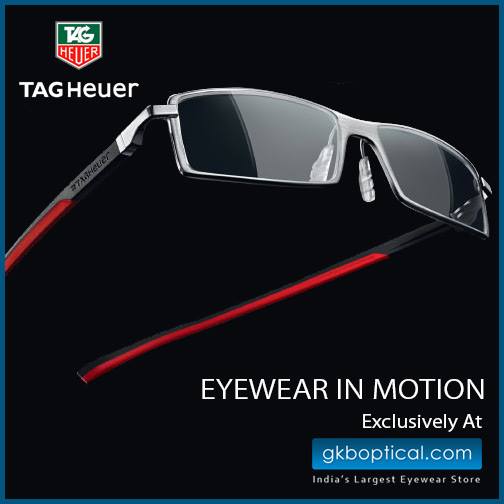 Determine your face shape beforehand and check frame shapes that will go with your face shape. Most sites have a virtual try-on tool so that you can see how a particular frame looks on you,  make use of that feature. Choose a style that's not too large or too small. Also keep in mind that the style should go with your looks and lifestyle.
Frame Size Matters For Best Fit:
Frame size matters since a small frame will not fit you and a large one will be uncomfortable. For this check the Bridge width, temple length and lens size to be sure that your frames fit you.
Browse The Latest Trends and Styles:
While each person has their distinct taste and needs, one will find many designs that go well with all lifestyles and preferences. Choose latest styles that reflect the fashionista in you, or get that sophisticated metal frame for a chic and trendy look for work. There are many designs and styles that will ensure you have enough options to stay occupied. Choose a premium design or get a sleek and trendy one, try it on through virtual try-on tool and decide. Check brands like Ray-Ban, Oakley, Vogue, Lance Bremmer, Prada, Tommy Hilfiger, Maui-Jim and more for premium eye frames.
Get Your Eyes Checked/ Keep Your Prescription Details Handy:
If you wear prescription eyeglasses, you will need to provide your prescription details for the lenses to be made according to your requirement. For most parts, your eye doctor would have provided all the necessary details on the eye test sheet/ prescriptions. Knowing what type of lens you need or what lens material will suit you best is another important aspect of buying eyeglasses online. Here are the basic items you should know about your prescription:
Type of Lens You Require: If you are Farsighted or Nearsighted you will need single vision lens. If you have a complex prescription with both conditions, you will need bifocals or for some cases multifocal lenses will be required.
Lens Material: Lenses can be made from different materials like plastic, polycarbonate, high index thin lenses, glass etc. For most people with low prescriptions, plastic lenses work fine; For medium degree of visual corrections Polycarbonate lenses work great, and for high prescriptions high index lenses with thinnest lenses are best since they help uplift the wearer's appearance. Glass lenses work great for all, but they are high maintenance and heavy. We suggest going for Crizal lenses that offer durability, protection and precision, plus they are quite thin and light.
Coatings and Treatments: There are many coatings and treatments available for eyeglass lenses like UV Protection coating, Anti-Scratch Coating, Anti Blue-Violet Light Coating, Hydrophobic Coating, Oleophobic Coating and many more. Also treatments like Photochromic treatments are available.
Determining Pupillary distance: Your pupillary distance is important to get an error less prescription lens fitted to your eyes. Always ask your doctor to mention this details which will help you get an error free eyeglass online.
Finally, it's important that you know your prescription well and give proper information about it to the online shopping site. Always buy from a reputed site and check their return and refund policies. The best way to select the best store online is to check user reviews and experiences. Here are our best wishes for a great online eyeglasses shopping experience. For a great experience,  you can certainly choose GKB Opticals, which offers genuine branded products, easy return and exchange policies and is a trusted name in Eyewear industry.
~Powered By GKB Opticals