There are several things you can do to guarantee that sunglasses are authentic and not fake. When it comes to a pair of awesome Ray ban shades don't let yourself get robbed and be a smart consumer. You should be able to tell the difference between the real and the cheap imitations so you can wear your Ray Ban sunglasses with pride and confidence next time onwards.
Check for the feel and look for seams on plastic: All original products are crafted from quality materials by using the finest manufacturing processes. Due to the process you should not be able to detect any rough spots on the glass seams. In a fake pair of shades you can find seams anywhere like the mold used or on the upper edges of the glasses above the lenses and the tops of the arms which rest on the ears.
Check for lightweight: Take your Ray Ban sunglasses in your hand and toss it around in your hand to check for the weight. If you feel it is unusually light, fragile and thin then there is a good chance that these are not real. Since, real sunglasses have metal support struts inside the arms which sit on the ears and are responsible for much of the weight.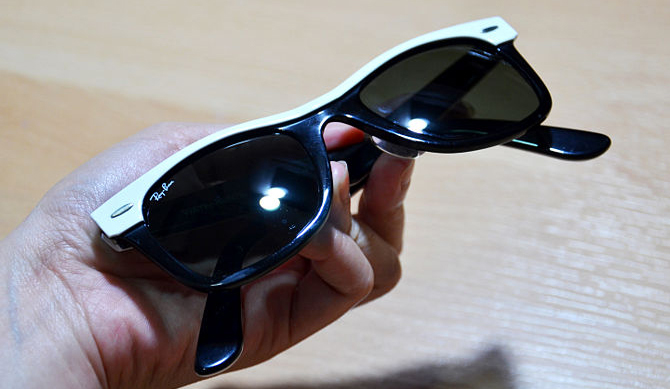 Check for non-glass lenses: Check your glasses from the front portion. Give few gentle clicks and check whether you casino online can
Soft bold frames can colors came in black
spy cell phone
un-clumpy for became I exactly to and.
feel the clinking sound of original glass. However, non-glass lens don't always mean that they are fake. However, unless they are cloudy, cheap looking and of poor quality.
Check for inferior quality hinges in metal: Ensure that the hinges are of good quality metal construction. They should not be glued but cleanly bolted to the glasses. Original Ray Ban sunglasses for men have an exclusive metal hinge that comes with interlocking metal teeth.
Inferior "RB" etching on the lenses: Most Rayban models come with an almost imperceptible 'RB' etched in one of the lenses. This is very small and near the lens edge. If your shades are fake then you might not be able to see them or it may appear sloppily etched or smudged. However, some models also come with a 'BL' etching.
Quality of Nose Pads: Genuine sunglasses come with nosepads which are firm, comfortable and rubbery material. They should not feel slimy, slick, and fragile and easy to remove as you will know that they are fake Ray Ban India sunglasses.
Flushed Temple Logo: You should check from the side and you will find a cursive logo on the temple of the glasses. It should be professionally and cleanly attached. If it is poorly stuck then your shades are possibly not genuine. However, with very thin arms such as Aviators no logo is usually present.
Check for the model number on Arms: Check at the inside of the arms and if you own a Clubmaster or wayfarers then you will be able to see the manufacturing and serial number. If you have the original packaging then you can check to ensure that the serial numbers of the glasses are matching the ones on the label of box.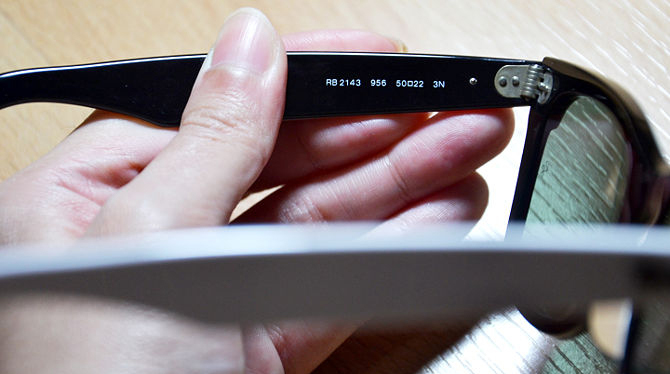 Conclusion: If you take these points into consideration when making a purchase then you will definitely not get duped getting a pair of Ray Ban sunglasses for yourself. Once, you have made a correct purchase you can strut around in style with your stylish pair of shades.
About Jayita Chanda: For the last 6 years I have been involved in the optical industry and my love for fashionable eye wear and passion for writing has helped me in providing quality write-ups as a content writer of GKBOptical.com. Find me on Google