The market is filled with different designer brands. Some of the big names in the market are Ray-Ban, Gucci, Tom Ford, and D&G. If you are looking for a comfortable fit then nothing can beat a sunglasses brand. However, they might be a little expensive for you. But, with the availability of buying through EMI options you will not face much of a problem. If you want to look cool and create new styles for your image then Bvlgari, Robert Cavalli and Giorgio Armani can be the right choice for you. You can also go for rayban that attract the attention of many people. These shades are elegant and are available in fresh colors. The sunglasses market for
men is not just style driven but you will also get 100% UV protection for your eyes.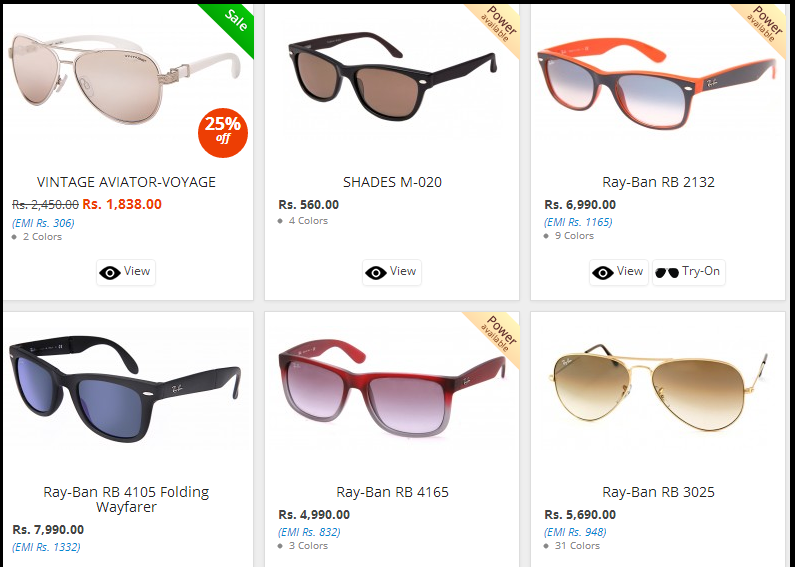 In a world where style is of utmost importance Gucci has made a mark with its craftsmanship and quality materials. This season the classic aviator design for men has made its way back and has made it to the top of the fashion charts. Other designer brands from which you can take your pick are okaley and Vogue. To get the best quality shades for yourself you should pick out the frame that will suit your style statement and budget. Just check out the available collection from us and take a pick right away.