Modern generation loves to spice up their everyday looks with unique clothing and accessories. Branded eyewear has become one of their trusted accessories that can turn their look from simple to well put together. Today eyewear is available in so many different designs and patterns, that it becomes tough to select one single design or style for yourself. This monsoon season, get ready to make heads turn with attractive discounts of upto 30% off, on a selected range of branded eyewear, only at GKB Opticals.
There are plenty designs of eyeglasses online in India through GKB Opticals. There are a few attractive designs available from reputed eyewear brands such as Vogue, Bvlgari, Burberry and more. If you're new at purchasing eyewear online then GKB Opticals can be your preferred destination. You would require a few detail which will probably be available on your prescription, if you're purchasing complete eyeglasses.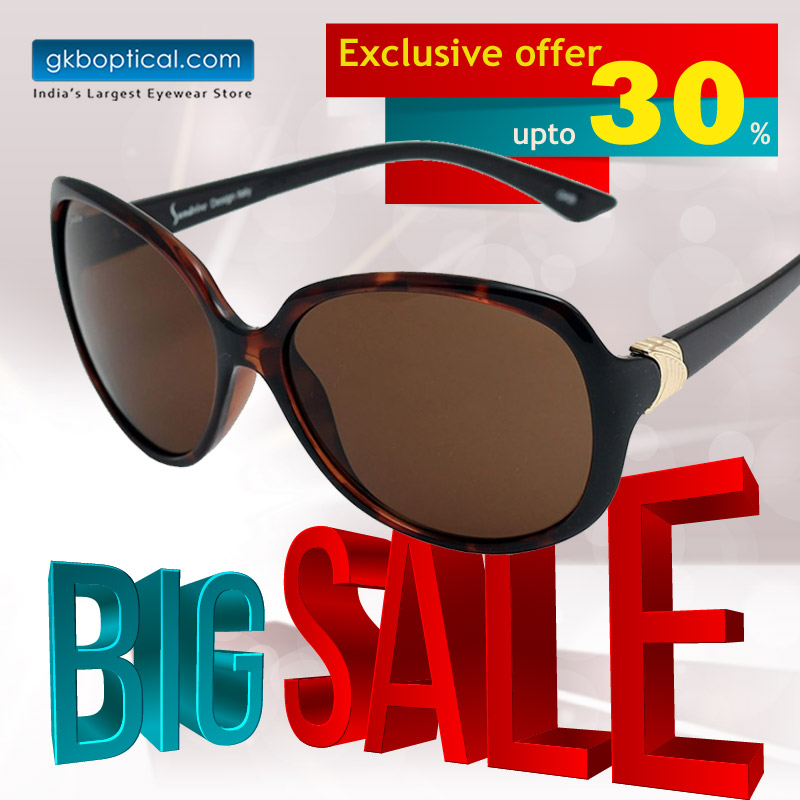 No more wasting time, money and energy on visiting physical stores when you can get perfect 100% accurate eyeglasses at affordable price for both men and women. The stylish eyeglasses for women are made from best quality materials and are available in so many colors. Customers can pick their new frames from renowned brands like Vogue, Tommy Hilfiger, Porsche Design, Boss Orange, Bvlgari, D & G, Emporio Armani, Blick and more, at exciting discounts. They also have the option to choose eyeglasses from Lance Bremmer, Inspira and Legacy, which feature affordable and trendy frames that are pocket friendly.
Get Attractive discounts of up to 30% on a number of brands exclusively available at GKB Opticals. Ordering eyewear for the new generation is quite easy, as people today are quite busy. They don't have time to visit a store so online shopping is taking its place. Shopping your eyeglasses as easy as ordering a t-shirt online. First of all keep your prescription details ready if you're going to get prescription eyeglasses or prescription sunglasses.
The first step would be to log in to www.gkboptical.com  and browse the collection of eyeglasses & sunglasses for both men and women.  The awesome designs and affordable pricing makes GKB the best online optical store in India. Ray ban India sunglasses are available at the best prices at GKB Opticals. Get the latest and the largest collection of Sunglasses from various brands, only at GKB Opticals. So, wear your style up your sleeves, ladies ; GKB Opticals presents the easiest way to own branded eyewear online for the new generation women.
Now look cool and see clearly with prescription sunglasses India  available with latest designer sunglasses fitted with your prescription power. Now, no need to compromise on vision or eye protection, as you can get power sunglasses. Latest designs and latest brands are all available at GKB. Get some new eyeglasses or sunglasses for yourself and buy from GKB Opticals.