Feel the heat this winter with GKB Opticals Seasonal Sale! The sale that started on 19th January-2013, offers a Flat 25% off on both in-house
and Designer brands and covers over 2500 Sunglasses, Eyeframes and Contact lenses for Men and Women.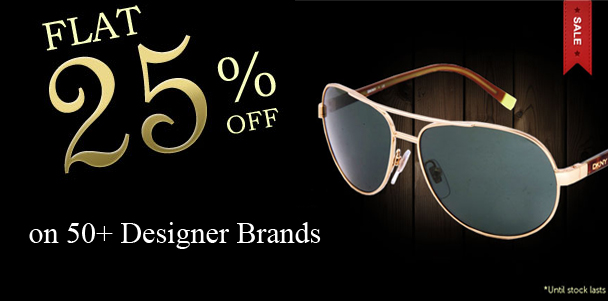 Setting itself apart from the ongoing regular sale elsewhere, the GKB sale comprises a premium collection of 50+ designer brands, including D&G, Prada, Ray-Ban, Armani, Tommy, Tag Heuer, Bvlgari and many more. Here's a quick look at Gkbopticals' Seasonal Sale collection: Sunglasses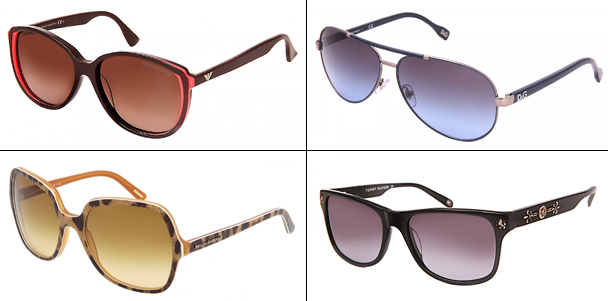 includes over 800 Men and Women Sunglasses. Their huge collection includes both in-house brands and designer brands and comprises of all popular styles like Aviators, Wayfarers, Oversized, Cat-eye and others. The sale price varies starts from as low as Rs. 285. All sunglasses sold at Gkboptical.com offers 100% UV protection and come with a year warranty. Spectacles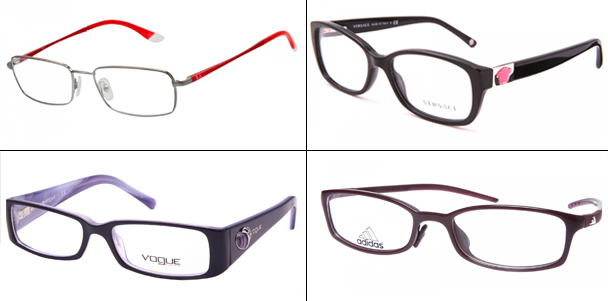 is available on all major styles of Men and Women Spectacles like, half-rimmed, full-rimmed, geeky, rimless, wayfarers and more. Showcasing a collection from both their in-house and designer brands, the range starts from as low as at Rs. 463. The sale is available on over 1500 spectacles. All spectacles are inclusive of prescription lenses and come with a 1 year warranty. Contact Lenses : GKB Opticals provide Flat 25% off on Disposable color contact lenses and Daily Disposable contact lenses from leading manufacturers named Bausch&Lomb and Ciba Vision. If you love brands and are looking for a make-over, wait no more and quickly log onto for the best deals on designer eyewear brands. Offer is valid till stocks last. Offer available
only on Gkboptical.com and GKB Opticals Retail Outlets.